The ethos of Five Seasons is to provide a caring, safe, effective and professional service to help improve wellbeing and good health.
SARAH
Sarah Hebblethwaite came to acupuncture after having worked in conventional medicine for many years. Acupuncture appealed as it helps people in many ways, not just in a physical way but also emotionally and mentally. This concept of treating the whole person had always appealed and Five Element acupuncture seemed to encompass this ideology well.
Sarah trained for 3 years at the College of Traditional Acupuncture in Hatton, Warwick gaining a first class honours degree in Traditional Acupuncture and is a member of the British Acupuncture Council; attending regional meetings regularly. Sarah has always believed that her professional development is very important and attends courses throughout the year to ensure her knowledge is current. Examples of recent courses include Gua Sha, cupping, abdominal acupuncture and acupuncture for supportive care in pregnancy.
Alongside her acupuncture work, Sarah continues to work in her role as an Orthotist working in NHS hospitals and schools throughout Worcestershire and is registered with the Health Professions Council as an Orthotist.
Sarah is proud to be a member of "The Best of Droitwich". This is an organisation which supports local businesses recommended by local people in the Droitwich, Worcester and the surrounding area.
FIVE SEASONS ACUPUNCTURE
Five Seasons Acupuncture is a friendly, professional acupuncture clinic in the centre of Droitwich Spa which treats a wide range of health conditions to help improve health and well-being.
Acupuncture is a complex and beautiful form of treatment which has been practised in East Asia for over 3000 years. Good health depends on the balance and the smooth uninterrupted flow of the body's energy through special pathways in the body called meridians. Acupuncture aims to ensure this flow is harmonious and balanced by encouraging blood flow, normalising hormonal release and relaxing the nervous system.

If you would like to discuss how acupuncture can help your specific health requirements or to arrange a free introductory chat at the clinic then please ring or email Sarah.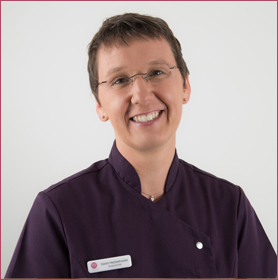 For further information contact Sarah:



sarah@fiveseasonsacupuncture.co.uk

I found Sarah's acupuncture treatment for my inflammatory condition very beneficial. Her premises are well appointed, confidential and warm. She is easy to talk to, caring and very reassuring, explaining the treatment very clearly at every stage, which to someone anxious like me who had never experienced acupuncture before, was essential!