The most important part of the first treatment is to find out exactly what your specific requirements are by taking a note of your medical history, including information on existing medical conditions, medication, sleep, lifestyle and your expectations from treatment.

To help with making a diagnosis for acupuncture some tests may be suggested such as taking your blood pressure, looking at your tongue and taking wrist pulses which help in forming a plan for treatment. As a result of the amount of information taken, the first appointment is longer than subsequent sessions and can last for up to 2 hours. Depending on your treatment plan it may be necessary to remove some clothing but your modesty is respected at all times.

In following treatments the sessions are tailored to your specific requirements and so do not follow a standard format but normally last for up to 1 hour.
ADDITIONAL SUPPORTIVE TREATMENTS
In addition to the use of acupuncture needles you may also receive some of these additional techniques which can be used on their own or to enhance the effect of acupuncture:
Moxa – or mugwort is a safe herb which is rolled into cones or sticks and used on the skin to stimulate acupuncture points.

Cupping – this is a therapy using sterilised plastic "cups" which are moved over the skin rather like a massage to stimulate the blood and is useful to help with some types of pain, abdominal and digestive issues.

Acupressure – sometimes the use of pressure on acupuncture points (using a probe or even a finger tip) can be sufficient in treatment and this can be especially useful for treating young children.

Gua Sha – this can help with stiffness, muscle pain and reduced circulation by using a special tool like a spoon which is firmly moved over oiled skin often following the acupuncture pathways.

Auricular acupuncture – small press needles attached to tape are retained for a number of days to reinforce treatment or to have an effect on a specific area of the body or mind.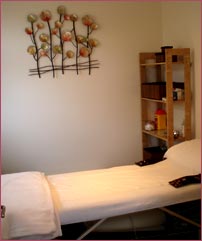 For further information contact Sarah:



sarah@fiveseasonsacupuncture.co.uk

I find Sarah to be a very sensitive, caring and intuitive practitioner. She is easy to talk to and listens and observes carefully in order to devise the best treatment for you, which she then conscientiously administers. The problem I originally saw her for has now gone and because I feel so much better and more balanced generally after treatment, I now see her periodically so as to hopefully maintain my well-being.